This years golf tournament proceeds will proudly support two charities: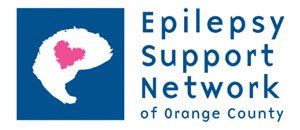 Mission statement- The Epilepsy Support Network of Orange County is committed to building a community of support to improve the lives of those affected by epilepsy through education, programs and advocacy.
https://www.taskforceheroes.org
Vision.
Task Force Heroes has a vision of no warrior left alone, without tools, resources, and guidance and the love of Christ to see them through each day.
Mission.
Task Force Heroes provides spiritual and emotional support for our military and first responders, combined with the love of Christ, to enable them to thrive in their challenging careers and overcome the effects of trauma and stress as a result of their service
---
The Huntington Beach Police Officers' Foundation was established on October 24, 2000 for the purpose of providing benefits to the spouses and children of any officer killed in the line of duty in the state of California along with supporting other organizations that do the same; to support school, children and youth activities in Orange County; to support other charitable organizations recognized by IRS code 501(c)(3); and to provide medical and care assistance to children of HB Police Employees who are in need of medical help as a result of conditions that are not covers by health insurance.
Since 2000, the HBPOF has made $1,392,246.00 in contributions in support of organizations that fulfilled our foundation's purpose.
Since 2007, the HBPOF has held an annual Constable Classic Charity Golf Tournament to support a specific charity with the proceeds from the event.
Federal Tax ID#33-0932434
501(c) 3Charitable Organization